The SDR has developed contingency plans to address potential sources of disruption in our work due to spread of COVID-19. At this time, the SDR's team does not expect significant delays in responding to inquiries. Our intention is to continue to serve the needs of policyholders, claimants, creditors, regulators, and guaranty associations while keeping our employees safe. Please note, due to the pandemic, the Special Master will not hold in-person Status Conferences in January 2023. The SDR posted the quarterly status report on January 24, 2023. We will update this website as conditions warrant. Thank you for your patience and understanding.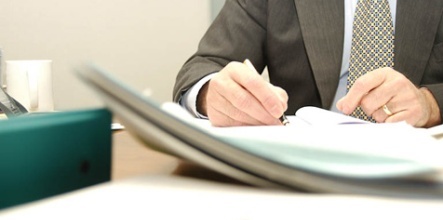 New Customer Service Telephone Number
888-553-0021
PROOF OF CLAIMS DEADLINE
The deadline for filing a Proof of Claim ("POC") is
September 13, 2019
.
All POC's must be
received
by the SDR at the address on the POC form
before
the deadline to be considered proper and timely filed. Faxed or e-mailed POC's will
not
be accepted.
POC Form
Notice of Liquidation and POC Instructions
LIQUIDATION NOTICE
Access Insurance Company was placed into liquidation based on a finding of insolvency on March 13, 2018.
All Access Insurance Company policies were cancelled on April 12, 2018, unless they otherwise expired beforehand.
You need to obtain substitute coverage.
Claims will be handled by your state's insurance guaranty association according to the provisions of its enabling statute. Click on the 'Your State Information' link for information about your state.
IMPORTANT NOTICE TO POLICYHOLDERS OF ACCESS INSURANCE COMPANY
PREMIUM REFUND CHECKS:
Some consumers have questioned the amount of money refunded for the unearned premium on cancelled insurance policies. The refund amount was calculated based on the number of days the policy was in effect before it was cancelled. In addition, Access charged certain policy and related fees when it issued, reinstated, or changed policies, and when payments were made in installments or by credit card. These fees were earned at the time and are not refundable.
The refund checks are issued by state insurance guaranty associations. They cannot re-determine the amount owed because they relied on calculations prepared by Access. The Special Deputy Receiver calculated the amount owed based on the insurance company's records. We will not be able to re-calculate the refund amount.
Some state guaranty associations have a deductible amount that may also reduce a refund. Insureds who have their refund payment reduced by a guaranty association deductible shall have a deemed claim in the receivership and will not need to file a separate Proof of Claim for that amount.
All insureds should report new claims by calling 888-553-0021.
Insureds with open claims can submit additional documents by e-mailing them to accessclaims@cb-firm.com or faxing them to 470-639-1708.
Please include your claim number and contact information in your submission. Policyholders with questions regarding open claims should call 888-553-0021.

Attorneys should continue to mail claims and claim related legal documents to:

Access Insurance Company, in Liquidation
P.O. Box 620430
Atlanta, GA 30362

DO NOT SEND CLAIM OR LAWSUIT DOCUMENTS TO YOUR DEPARTMENT OF INSURANCE OR GUARANTY ASSOCIATION.


Subpoenas for Access Insurance Company records must be served on the registered agent.
CANCELLATION OF INSURANCE POLICIES
All Access policies of insurance were canceled on April 12, 2018. This notice provides important information regarding the cancellation of policies, and the handling and payment of claims.

Liquidation Order

On March 13, 2018, Access was placed in liquidation by a district court in Texas. The court entered an Agreed Order Appointing Liquidator, Permanent Injunction and Notice of Automatic Stay ("Liquidation Order"), appointing the Commissioner of Insurance for the State of Texas as Liquidator of Access. The Liquidator appointed Cantilo & Bennett, L.L.P. as the Special Deputy Receiver ("SDR").

Cancellation of Policies

The Liquidation Order cancelled all policies issued by Access. If you had a policy issued by Access, you will have to obtain replacement insurance.



Claims

The Property and Casualty Insurance Guaranty Association of your state is responsible for paying "covered claims" for policyholders in your state. Contact information for the guaranty association is posted on the SDR's web site at www.accessinsurancesdr.com.

If you have a new claim, please call 888-553-0021. Your claim will be forwarded to the relevant state property and casualty insurance guaranty association. Claims for premium refunds will also be handled by the state insurance guaranty associations. Claims occurring after your policy cancellation date should be reported to the insurance company that issued your replacement insurance policy.

Other Information

Additional information regarding the liquidation of Access is available on the SDR's web site at: www.accessinsurancesdr.com.
AVISO IMPORTANTE PARA LOS ASEGURADOS DE ACCESS INSURANCE COMPANY
CANCELACIÓN DE PÓLIZAS DE SEGUROS
Usted está recibiendo este Aviso porque usted es un asegurado actual o anterior de Access Insurance Company ("Access"). Su póliza de seguro con Access se cancelará a más tarde el día 12 del mes de abril del año 2018. Este Aviso contiene información importante en respecto a la cancelación de pólizas, y el manejo y pago de reclamos.


Orden de Liquidación

En el día 13 del mes de marzo del año 2018, Access fue puesto en liquidación por una corte de distrito en el estado de Texas. La Corte ingresó una Orden de Designación de un Liquidador, Mandamiento Permanente y Notificación de Suspensión Automática ("Orden de Liquidación"), nombrando el comisionado del estado de Texas como Liquidador de Texas. El Liquidador de Texas nombró a Cantilo & Bennett, L.L.P. como el Diputado Especial Receptor ("SDR")
Cancelación de Pólizas
La Orden de Liquidación cancela todas las pólizas emitidas por Access. Si usted tiene una póliza de Access, usted necesitará obtener un seguro de reemplazo.


Reclamos
La asociación de garantía de seguros de propiedad y accidentes de su estado es responsable de pagar los "reclamos cubiertos" de los asegurados en ese estado. La información de contacto de la asociación de garantía se publica en el sitio web del SDR www.accessinsurancesdr.com.

Si usted tiene un reclamo nuevo, por favor someter su reclamo llamando a 888-553-0021. Su reclamo será enviado a la asociación de garantía de seguros de propiedad y accidentes del estado relevante. Reclamos por reembolsos de primas también serán manejados por la asociación de garantía de seguros de su estado. Reclamos ocurriendo después de la fecha de cancelación de su póliza deben de ser reportados a la compañía de seguros que emitió su póliza de seguro de reemplazo.
Otra Información
Información adicional en respecto a la Liquidación de Access está disponible en el sitio web del SDR www.accessinsurancesdr.com.
Special Deputy Receiver
Cantilo & Bennett, L.L.P.
11401 Century Oaks Terrace
Suite 300
Austin, Texas 78758
Telephone: 512.478.6000
Fax: 512.404.6550